Anthony Fauci should explain '$3.7 million to the Wuhan laboratory'
Follow Us SearchSearch Keyword:
SIGN UP FOR OURDAILY NEWSLETTERS
Breaking News AlertsEnter your email address:
FRONT PAGE PODCAST
RECOMMENDED



SPONSORED CONTENT

RECOMMENDEDTommy Chong: Throw Out Your CBDHow To Reduce Belly Fat And Kill Bloating Instantly"They Almost Killed Me" Why Tommy Chong Doesn't Trust CBDTrump Signs Legislation, Order Rebuking China, and Takes Biden to TaskPoll: Coronavirus Pandemic Affects Attitudes by RaceChina Accuses US of Sowing Discord in South China SeaPowered by
COMMENTARY

Cancel culture punishes Goya Foods over pro-Trump remarks; calls for boycott land with a thud

PC Police finally scalp the Redskins, move on to 'low-hanging fruit'

Insignificant Never Trumpers have no reason to vote for BidenView all
LATEST CARTOON
QUESTION OF THE DAY
Should schools re-open in the fall?
Question of the Day YES NO NOT SURE
View results
STORY TOPICS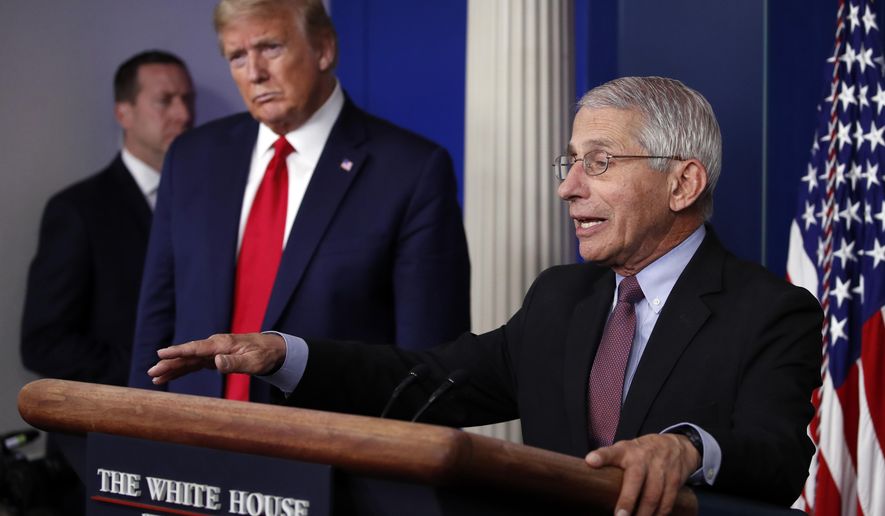 PrintBy Cheryl K. Chumley– The Washington Times – Monday, April 27, 2020
ANALYSIS/OPINION:
President Donald Trump's legal counsel, Rudy Giuliani, in a recent chat on "The Cats Roundtable" on New York AM 970 radio, suggested a good U.S. attorney general move about now would be to investigate key members of the past Barack Obama administration on the Wuhan, China, laboratory, to see what they knew and when they knew it.
And then he mentioned Dr. Anthony Fauci specifically.
And then he accused the prior Team Obama of sending $3.7 million to the lab in 2014 — at a time when that same Team Obama had banned the funding of any lab that was involved in virus experimentation.
---
TOP STORIES
'No justification': California lawmakers blast Gov. Gavin Newsom's shutdown order
GOP lawmaker rips Trump after Sessions loss: 'Seems loyalty is expected from you but not granted'
Trump 'taking action' to help St. Louis couple as charges loom, governor says
---
And then he named Fauci as the guy who gave the money to the Wuhan Institute of Virology.
This — after Fox News reported more than a week ago that federal authorities have "high confidence" in the fact that COVID-19, the disease caused by the new coronavirus, originated at Wuhan.
---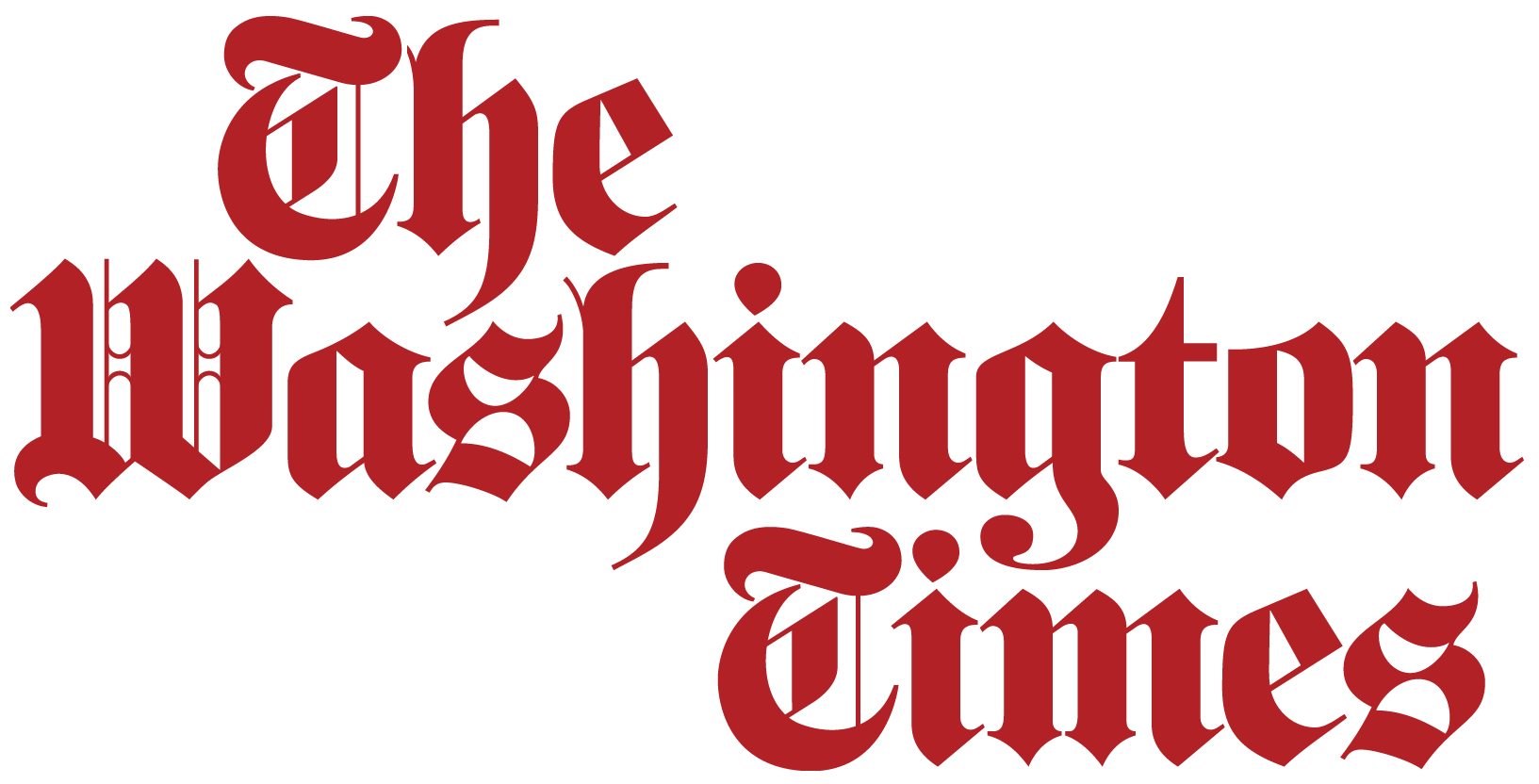 Top ArticlesGOP lawmaker rips Trump after Sessions loss: 'Seems loyalty is expected from you but not granted'
READ MORE
SKIP AD
---
Ouch. Politically speaking, the perception of one of this administration's loudest voices on the coronavirus front — the one calling for shutdowns and shut-ins and contact tracing-slash-government-tracking of American citizens — well, it doesn't look good to have him tied financially to Wuhan.
Giuliani, as RedState noted, said this: "Back in 2014, the Obama administration prohibited the U.S. from giving money to any laboratory, including in the U.S., that was fooling around with these viruses. Prohibited. Despite that, Dr. Fauci gave $3.7 million to the Wuhan laboratory. And then even after the State Department issued reports about how unsafe that laboratory was, and how suspicious they were in the way they were developing a virus that could be transmitted to humans, we never pulled that money."
Giuliani said if he were attorney general, he'd open an investigation.
He also said he didn't "want to make any accusations," but that "something" was "going on" — that "there was more knowledge about what was going on in China with our scientific people then they disclosed to us when this first came out."
Think about it, he said.
"I mean," Giuliani said, "if this laboratory turns out to be the place where the virus came from — we paid for it. We paid for the damn virus that's killing us."
Fauci has been the director of the National Institute of Allergy and Infectious Diseases since 1984, and while his agency did send $3.7 million in grant to EcoHealth Alliance to study "the risk of future coronavirus (C0V) emergence from wildlife using in-depth field investigations across the human wildlife interface in China," not all the money went to Wuhan, the Washington Examiner reported.
It's also not clear that Fauci was the actual guy who made the funding decision.
Still. Still, Fauci was the guy in charge of the agency.
Meanwhile, the larger question is why American taxpayers would be funding the Wuhan lab at all.
"If I were U.S. attorney, I'd open an investigation into the Wuhan laboratory," Giuliani said. "And I'd want to know what did we know? How much did we know about how bad the practices were there? Who knew about it? And who sent them money anyway? And that person would sure as heck be in front of a grand jury trying to explain to me — what are you, asleep?"
Good questions, all.
Fauci, for his part, has plenty of opportunity, should he choose, to speak out and address the matter. In fact, he's got the eyes of the nation upon him, not to mention the ears of the president.
One of these White House press conferences, he ought to take a quick time-out from telling Americans to stay home, stay quarantined and stay away from work, and talk about the small matter of the $3.7 million funding from his agency to the Wuhan lab. Millions of near-house arrested Americans deserve to know.
• Cheryl Chumley can be reached at cchumley@washingtontimes.com or on Twitter, @ckchumley. Listen to her podcast "Bold and Blunt" by clicking HERE. And never miss her column; subscribe to her newsletter by clicking HERE.
SIGN UP FOR DAILY OPINION NEWSLETTER
Copyright © 2020 The Washington Times, LLC. Click here for reprint permission.
Please read our comment policy before commenting.
Popular in the CommunitySponsoredTRUMP 'TAKING ACTION' TO HELP ST. LOUIS COUPLE AS CHARGES LOOM, GOVERNOR SAYS
---
JUSTICE RUTH BADER GINSBURG HOSPITALIZED
---
CHINA AND RUSSIA MAKING GLOBAL POWER PLAYS, TESTING U.S.'S INTERNATIONAL INFLUENCE
---
COULD BIDEN HANDLE A TRUMP DEBATE?
---
BIDEN'S CAMPAIGN: TRUMP SHOULD REIMBURSE TAXPAYERS FOR ROSE GARDEN 'SPECTACLE'
---
VIRUS SPLITS U.S. ALONG PARTY LINES: 'NONE OF THIS HAS VERY MUCH TO DO WITH PUBLIC HEALTH'
---
CHICAGO MAYOR PINS TRUMP FOR SHOOTINGS; LIGHTFOOT PREVIOUSLY BLAMED TEXAS, CORONAVIRUS
---
ANTI-CHRISTIAN CRIMES IGNORED BY MAJOR NETWORKS, MEDIA WATCHDOG SAYS
---
TRUMP ADMINISTRATION REJECTS NEARLY ALL OF BEIJING'S CLAIMS IN SOUTH CHINA SEA
---
TRUMP SIGNS LAW AUTHORIZING CHINA SANCTIONS OVER HONG KONG CRACKDOWN
---
'SHATTERING EXPECTATIONS': 'TRUMP HAILS STRONG JOBS REPORT
---
N.Y. TIMES EDITOR BARI WEISS SLAMS 'NEW MCCARTHYISM' IN SCATHING RESIGNATION LETTER
---
EUROPEAN SUPPORT GROWS FOR PENALTIES AGAINST CHINA OVER HONG KONG LAW
---
EVANGELICAL PASTORS PANDER TO RADICAL BLACK LIVES MATTER
---
RISE OF KIM JONG-UN'S SISTER MARKS INCREASE NORTH KOREAN CYBERATTACKS
---